You are COVERED from head to toe!
You will be COZY in every single piece!
If not, it comes back hassle free with the included exchange form, or the easy-peasy self exchange portal!
~ MOST SHOPPED COLLECTIONS ~
Tops XS-3X, Denim 0-24W, and Shoes 5-12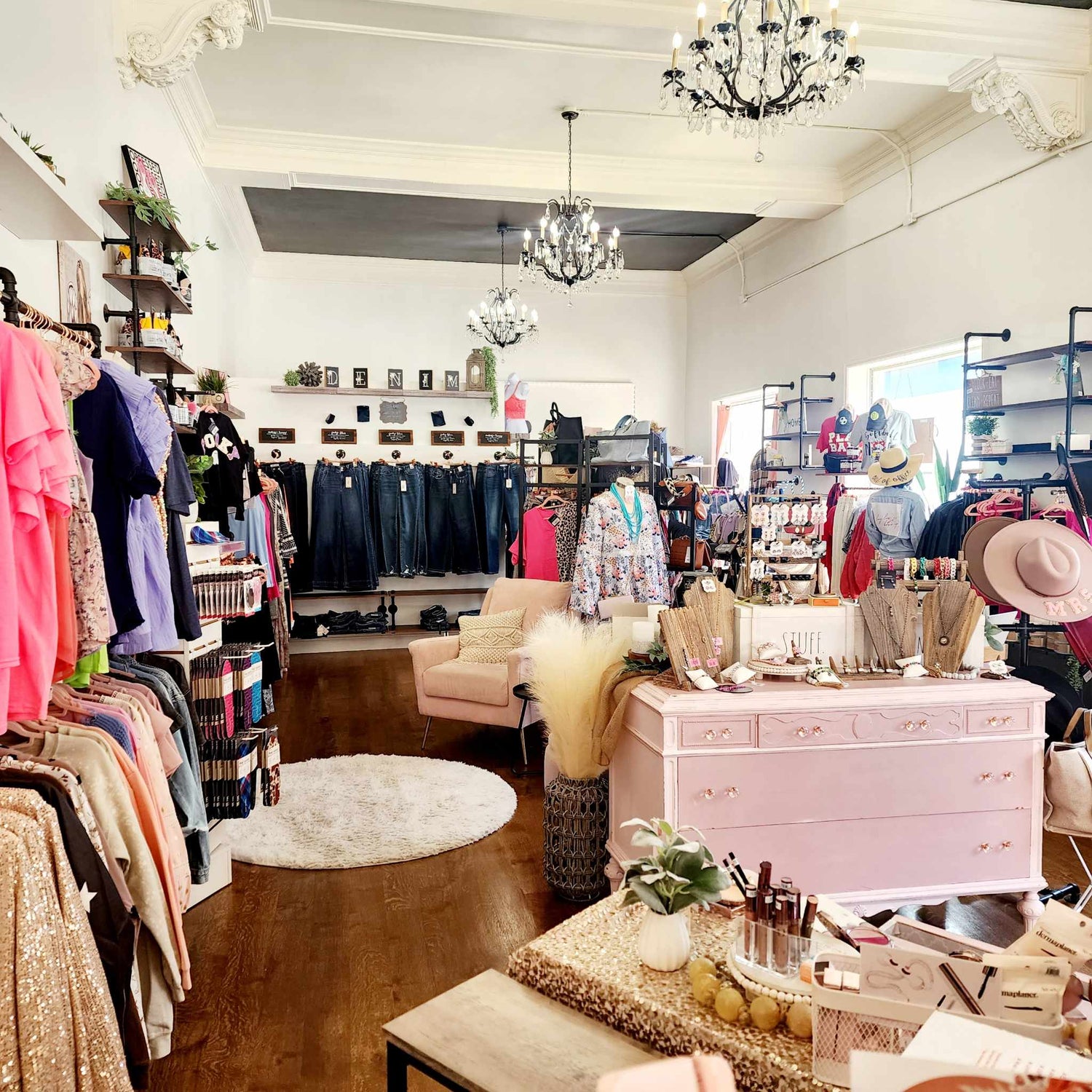 Project Angels Boutique
429 Mill Street, Coraopolis PA 15108
Sunday: closed
Monday: closed
Tuesday : 10am - 4pm
Wednesday: 10am - 4pm
Thursday: 10am - 4pm
Friday: 10am - 4pm
Saturday: 10am - 4pm
Get Directions
About the Shop
About Us

Welcome to Project Angels Boutique, the fastest growing boutique for women if all sizes! Catering sizes XS-3X, we share love, laughter, and a lot of really adorable styles that make us feel great, and look even better.

I am dedicated to bringing you the best quality products at a reasonable price. Not only do I offer amazing styles for all ages and sizes, I donate each and every month to various causes! I support various causes including local and national charities. Local food banks, women's support, and education to name a few. The net affect on the community leaves a fairly large footprint, which is outstanding to me! Please let me know if you have any questions, or need help with sizing and putting outfits together!

Join us, Gorgeous! Download the FREE APP, and take 15% off your first purchase with code ANGELREF. Donations are made each and every month to both local and national charities to give back, and leave a footprint! Be and ANGEL!

Project Angels is now adding a non-profit, called Project Angel Bags. We donate basic necessities to women and children in crisis situations in need. House fire, lost job, domestic abuse, and foster child in the middle of the night to name a few. We have everything from clothing, personal hygiene products to get you to your next chapter. Everyone should be able to get the basics with dignity, and that is what we are here for!
Where else can you follow?
Customer Service

Questions or concerns? That is what I am here for! I work for you, gorgeous! 

If you have any questions, feel free to email me at projectangelsboutique@gmail.com any time! I will get back to you within 24 hours! 

You can also text me for a super quick response at 724.972.7192. Please leave your name and concern, and if you would like a call back or text! 

Thanks so much for shopping with me!